Far East Birding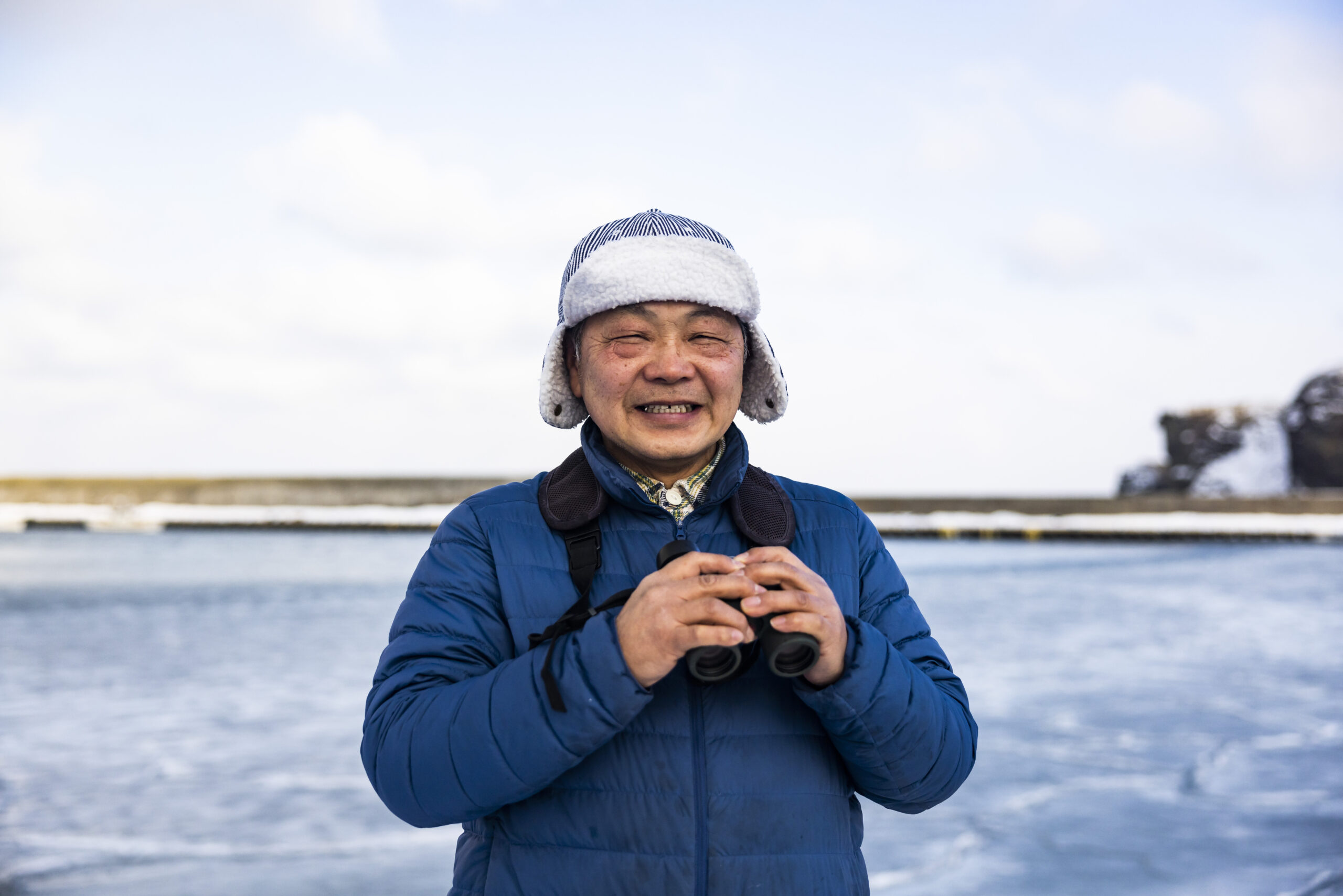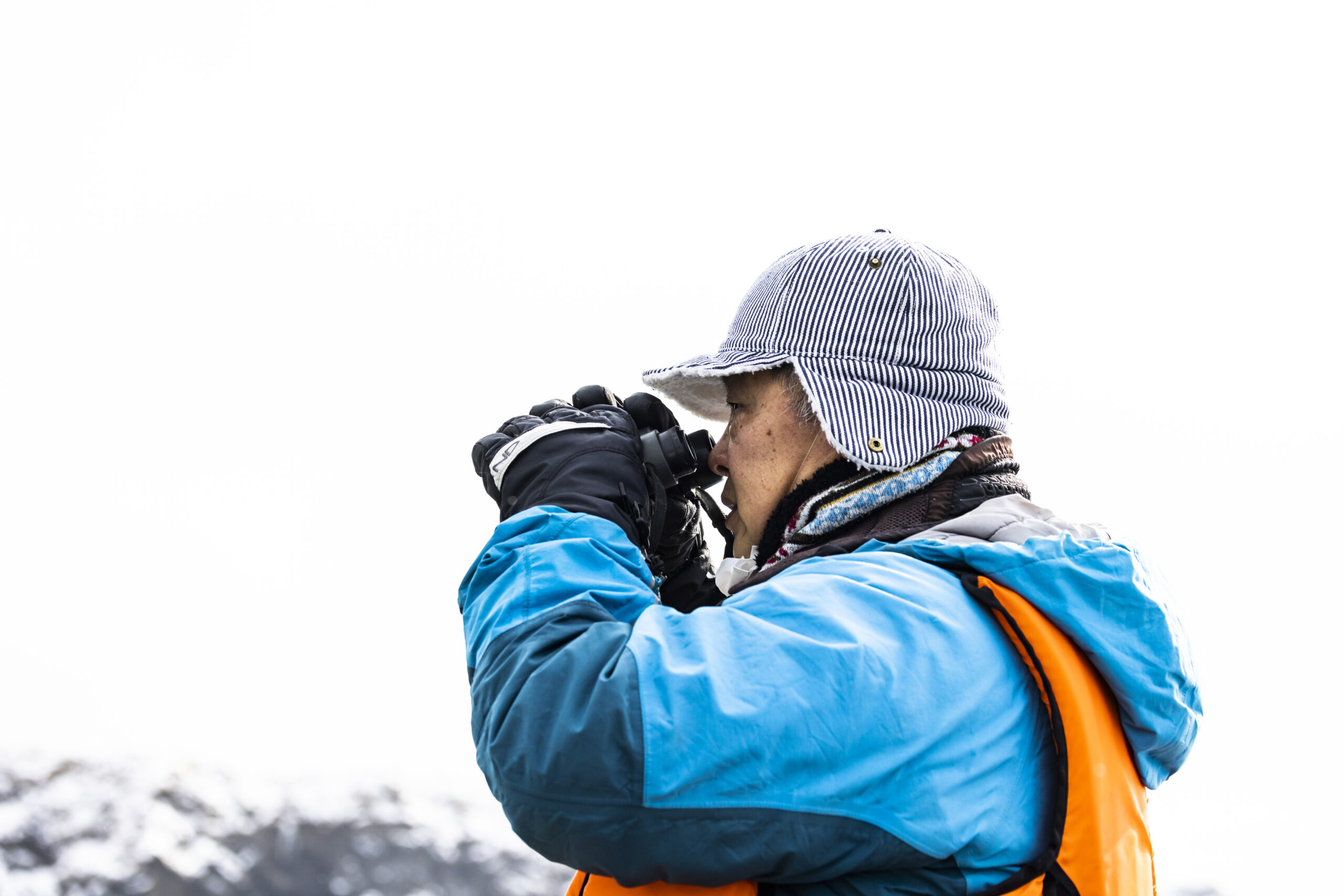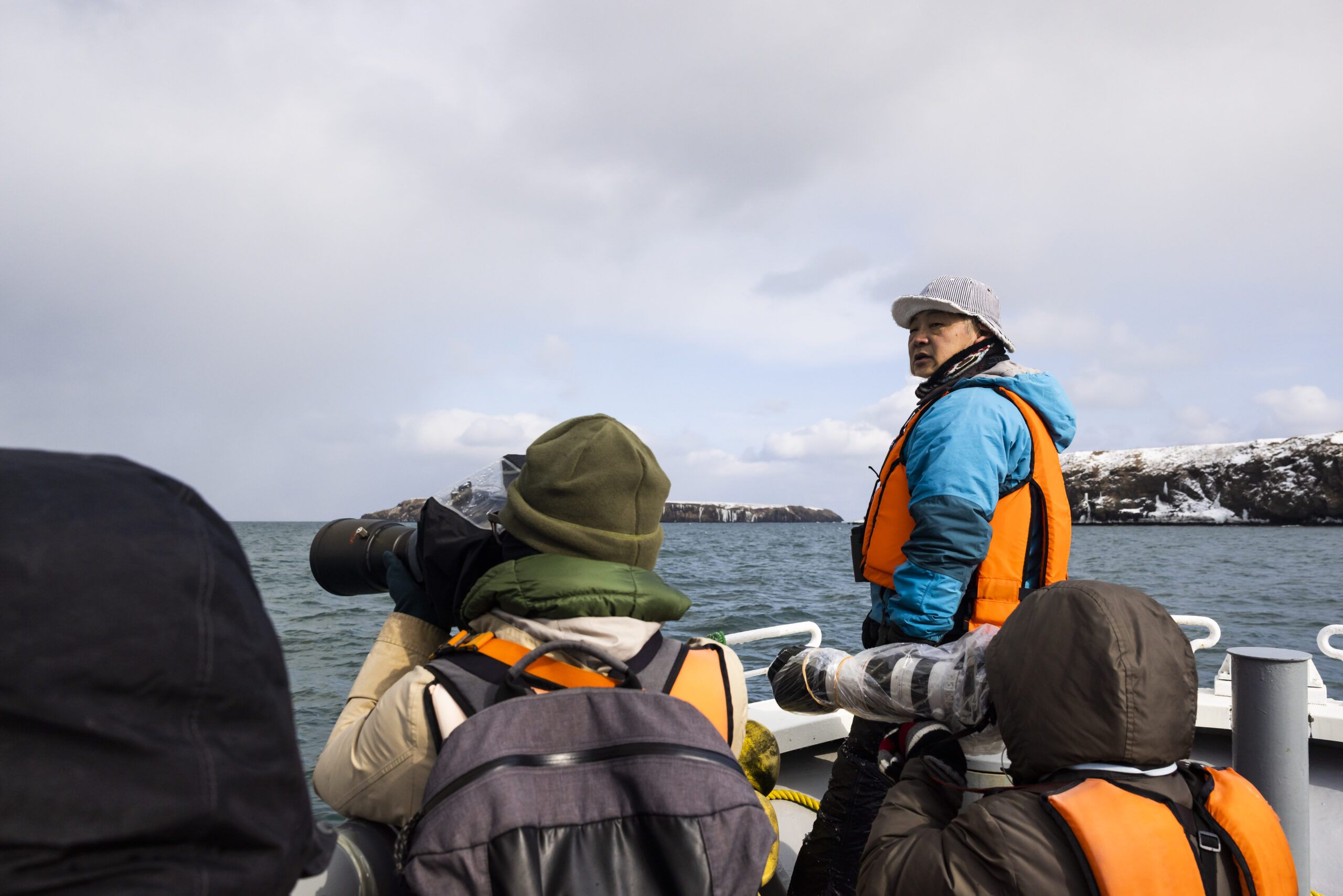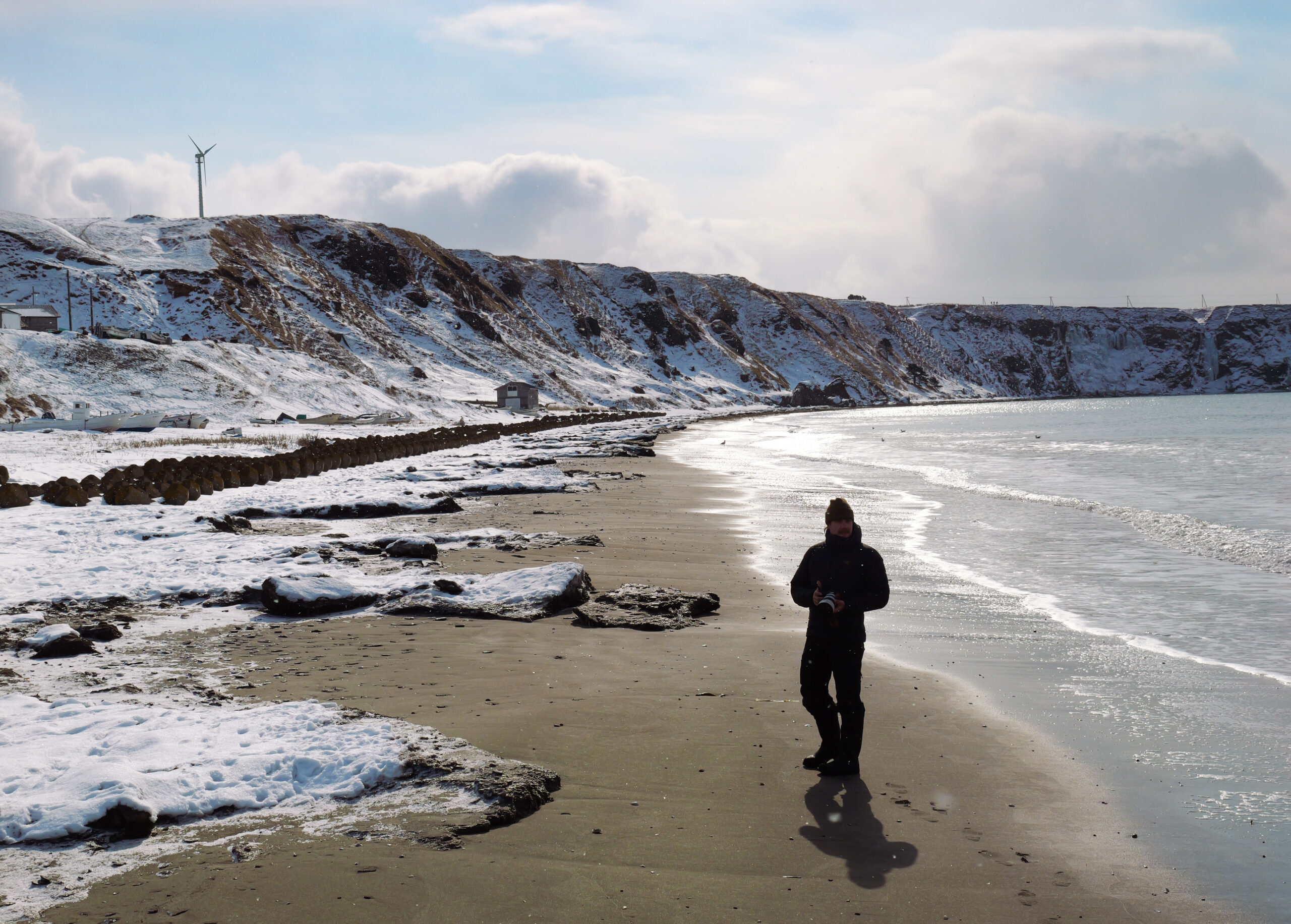 Discovering"Far East Birding"
Q&A with Kenji Takano
Interview by Dylan Robinson
As a child, rather than the staring up at the school blackboard, Kenji Takano would gaze out through the windows at the natural world. He grew up running a guest house with his parents where he watched as his father make people happy by showing them around the Nemuro area. Now a conservation warden for rare species—especially birds— Takano is passionate about showing people the beauty of the Nemuro Region.
 What is your role in Nemuro and how did this come to be?
I am a guide for wild birds and have been for about twenty years in the Nemuro and Kushiro regions. I noticed a lot of visitors to our guesthouse were asking about the wild birds and I shared my knowledge with them as I was already a general nature guide. Eventually, I decided to become a wild bird guide to help visitors learn more about the local birds while searching for them.
 Do you have a favorite bird?
 I prefer small birds, such as the Least Auklet and Spectacled Guillmot, they're very cute!
 Is there an emphasis on nature conservation in Nemuro?
 I think there needs to be more attention put toward conservation here. There are a lot of rare species living here and more protected areas, such as Yururi Island, are needed for breeding. As birds feed on the sea, fishing nets can be a problem as they can get tangled in them.
What do you love most about the Nemuro Region?
 This is a unique part of Hokkaido that has allowed cold climate species to thrive more than other peninsulas. I also love the integration of humans living close to wildlife. You don't have to go far from home to see some amazing creatures and the beauty of nature.
 Who should experience your guiding?
 Bird lovers! We have many, many sea birds and the Ochiishi Nature Cruise is dedicated to bird watching. Each time you come you may see different species of birds.