TEN THOUSAND LIFE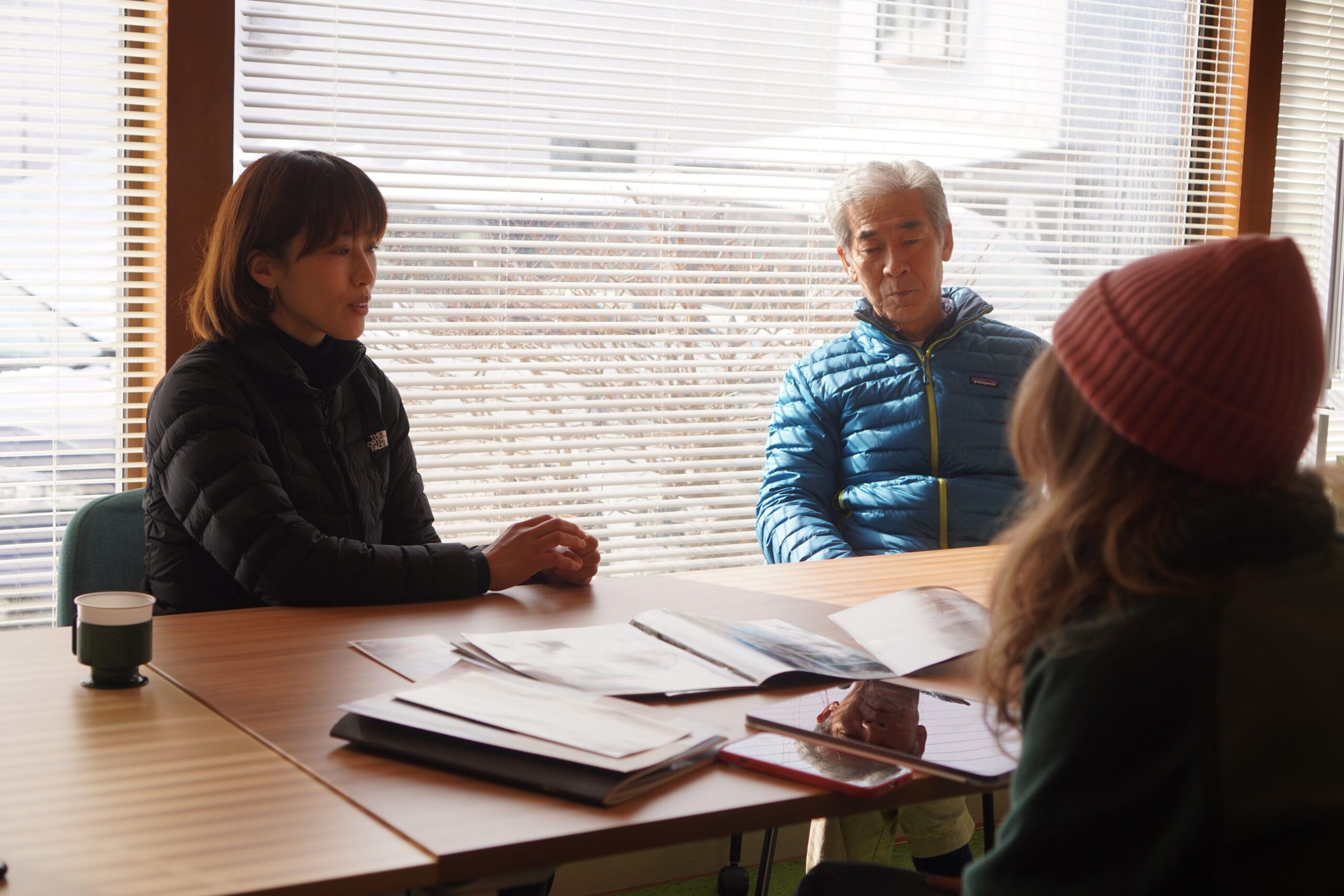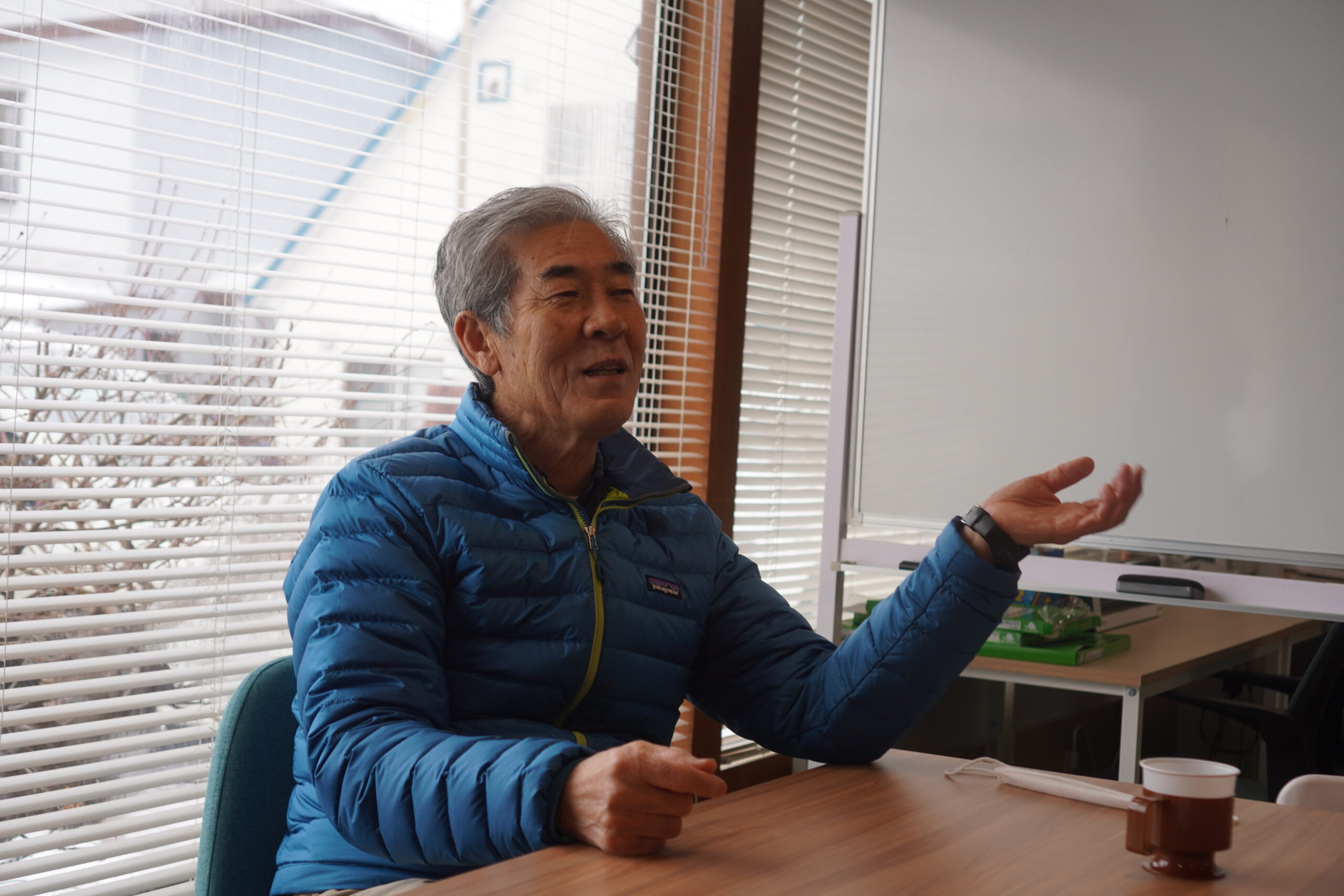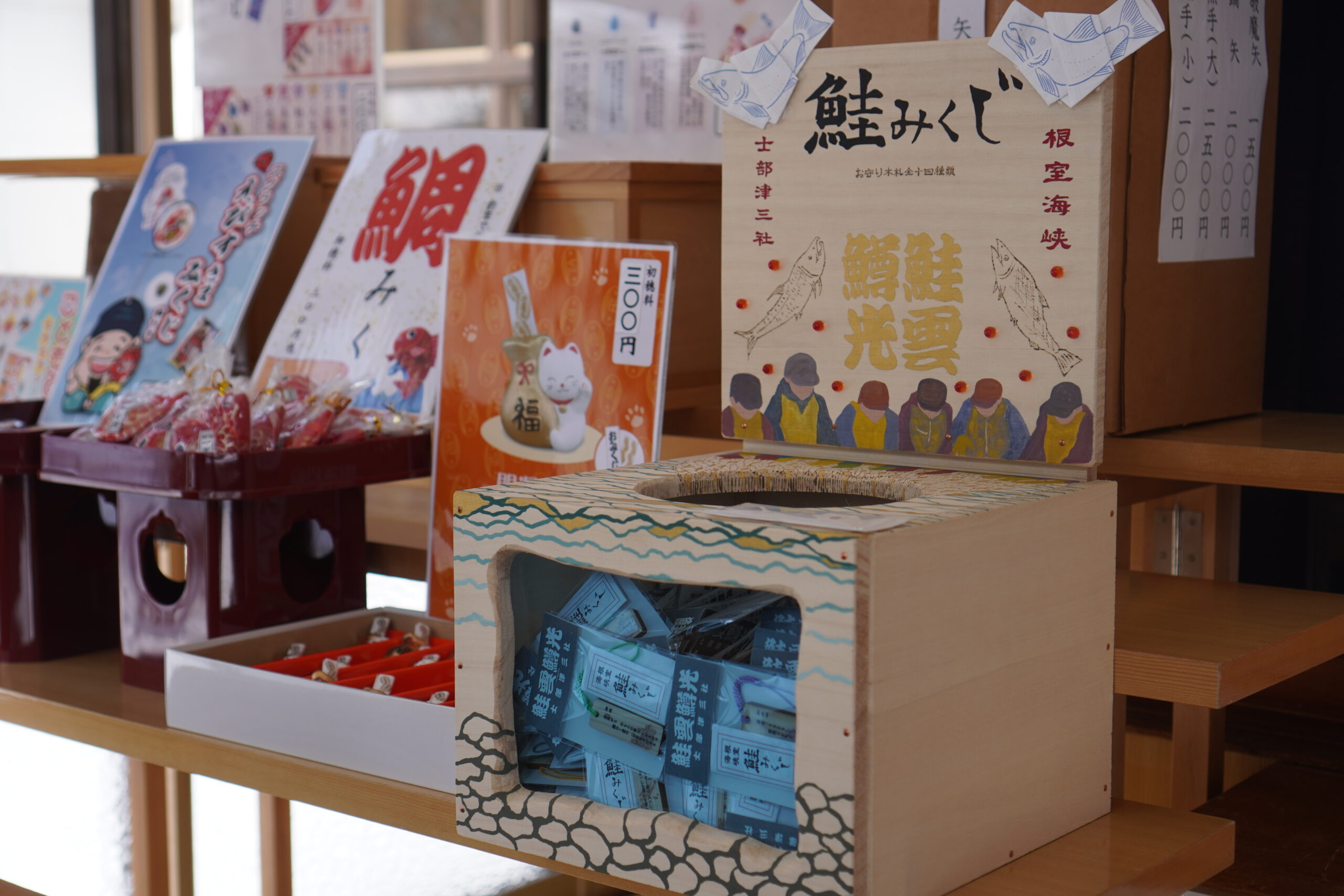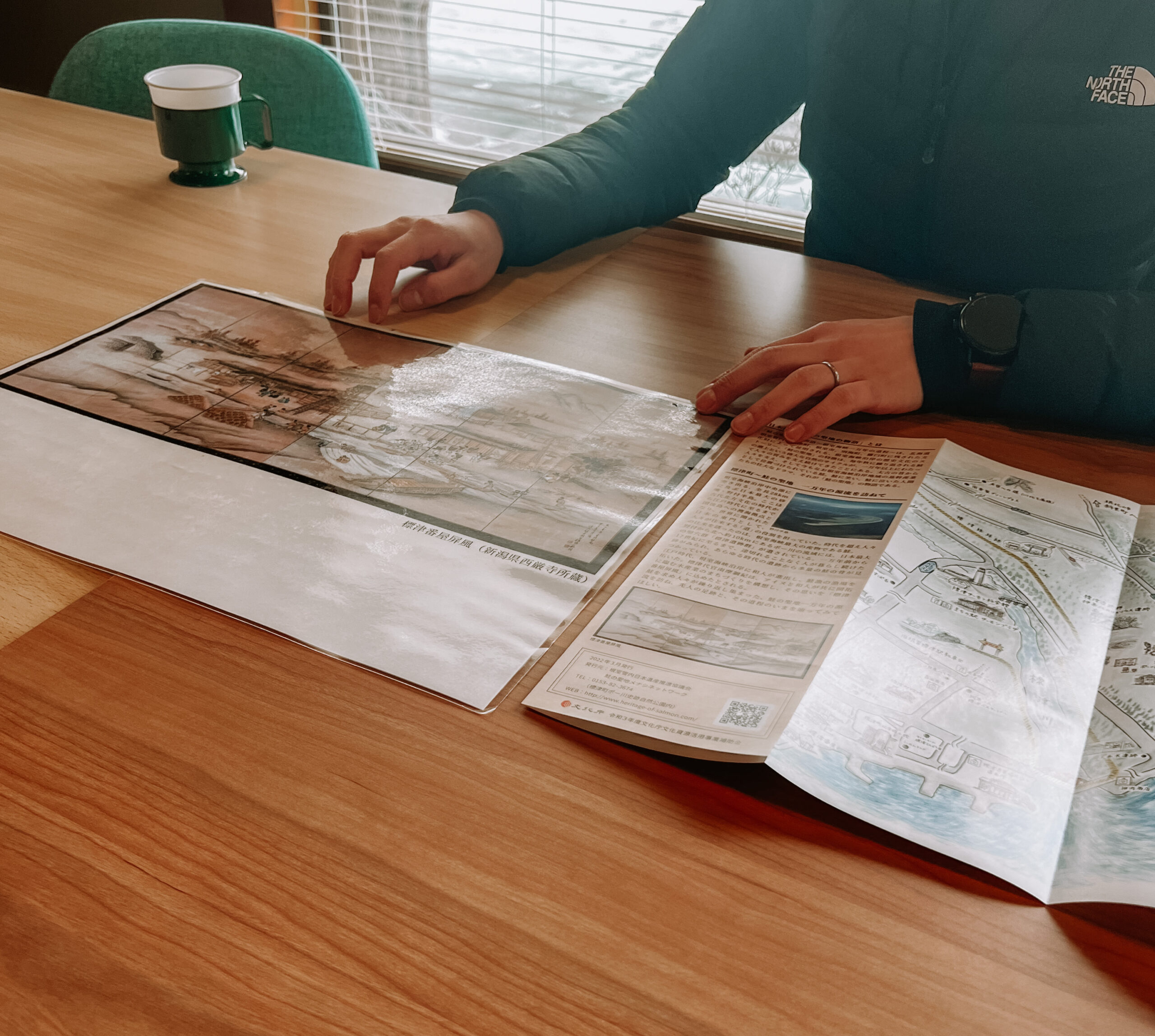 Discovering "Ten Thousand Life"
Shibetsu Guide Association - Susumu Inami and Satomi Saito
 Shibetsu, a fishing and dairy farming town nestled on the coastline between Rausu and Notsuke Peninsula, is what I can only describe as a hidden treasure.
I've driven this stretch of road countless times over the years, known the name of the place, but never looked deeper and never understood what I was missing out on. This small community has a rich heritage and a deep history - a lot of this revolving around what they describe in their own promotional materials as 'A Heritage of Salmon'. It's a place of roots and understanding that stretches back for literally thousands of years, with a guiding community that has thrived and innovated in order to share this history with its visitors. Shibetsu has a long narrative of relying on the local salmon that can be traced back to the early Jomon period, 10,000 years ago. This is important to remember, because on a visit to Shibetsu, salmon is going to come up a lot. I didn't realise the extent of this before visiting, but it made my time there memorable in so many wonderful ways.
I arrive in the mid evening. At this point in my trip I have been in the area a couple of days and am traveling from Rausu, driving the short 45-minute journey south just after darkness has settled. My first surprise is the vibrancy of the town centre upon my arrival. I was mistakenly expecting some quiet, rural atmosphere with few things open in the evening, but as I drive through the streets to my hotel I see brightly lit restaurants and bars, and a lively atmosphere that energises me. This is a small community, but not a community lacking in events and ideas. I check-in to Kawabata Onsen Hotel, and am welcomed by friendly staff, great food - of which the salmon focus at every course should have been my first giveaway of what was coming - and a wonderful onsen. Less than three hours into my first stay in Shibetsu, and I am honestly wondering why I had never thought to visit here before.
The following morning I meet with Susumu Inami and Satomi Saito from the Shibetsu Guide Association and the Southern Shiretoko and Shibetsu Tourism Association. I sit opposite these two individuals and I am suddenly aware of how little I know about this town - past one delicious dinner, a great onsen and a good night's sleep. I thought I knew something of this area, but I didn't realise just how unique Shibetsu is to the other towns and villages surrounding it. Susumu Inami is a veteran guide, who was born and raised in Shibetsu and has been guiding in the area for over twenty years. In contrast, Satomi Saito moved here from her hometown in Saitama in 2018 and has been diving deep into her new community with fervour ever since. I think in this first encounter with them, I could already capture something about the heart of the guiding community here. In this one meeting you had a display of the different generations, and the different experiences that the guides in this town bring. Those who have grown up here, who literally live and breathe the stories of Shibetsu in their very essence. And those who have found that passion for themselves. And these groups are not separated, but are all a community.
Shibetsu Guide Association has been running for over 21 years, and it was innovative when it began, pioneering eco and experiential travel packages before they were mainstream or trendy. But they also haven't stagnated. They have continued to innovate, and continued to train up and welcome new guides and new community members. It's a beautiful thing to see. When Inami-san talks about the activities and range of tours that this community is able to offer, it's outstanding to me. Despite only having a population of 5000 people, Shibetsu has over 30 licensed guides. They focus on offering activities that display the wealth of their history and culture. Some of these activities have been on their guiding program for over two decades. The focus has been on experience-based and educational tourism, specifically beginning with school trips for students from all over the country - from elementary school to high school and university students.
Inami-san believes that the involvement of various local people, such as those involved in the dairy industry, the inn association, the guide association and the tourism association, will lead to the revitalisation of the town. And I agree with him. You can capture something of this vision when you see the vast activity program that this small community is already able to offer. For hands-on tourism, there are activities such as unloading salmon, making soba noodles, experiencing dairy farming, making aramaki salmon and salmon roe, fishing, trekking or snowshoeing in Po-Gawa Historical Nature Park and canoeing on the Po River.
It is Inami-san's passion for adventure travel and ecotourism that shines through in our conversation. He was first introduced to guiding through his own love of the mountains, becoming an outdoor guide in his free time and then transitioning to full time work in the guiding profession. He explains to me that there are so many nature experiences that are unique to the Shibetsu area because they are woven together with its history. By utilising the natural resources of the region and interacting in a very real way with the local people, these experiences become so much more than just surface level sightseeing. Guests can learn deeply, have so much fun and also become aware of the need to protect this kind of cultural heritage. In 2020 the area adjacent to the Nemuro Strait - which includes Shibetsu, Nemuro, Betsukai and Rausu towns - was officially recognised as a Japanese Heritage Site by the Agency for Cultural Affairs. Seeing the narrative of 'A Heritage of Salmon' recognised as such a vital element of regional culture and tradition is so important to the town.
Satomi Saito became a guide more recently, upon her move to Shibetsu. She works with the South Shiretoko and Shibetsu Tourism Association, but also launched her own private tour company, Amutoki, just over two years ago. She has a visible passion for connecting people to the local community and offers a variety of personalised tours in Shibetsu town which introduce the history, culture and food of the region. Her own experiences in traveling to Borneo Island and New Zealand have had a huge influence on her thinking and the way in which she designs tours and activities for guests. She reflects on creating her own precious memories when traveling, through meeting real people in rural areas, and explains how she has carried the connection to those communities with her. It's her hope that guests visiting Shibetsu can create a similar feeling of deep connection with the town. Something that they can carry with them for the rest of their lives.
My time with Saito-san continues throughout the day via a Shibetsu city tour and extends into a spontaneous lunch, where I get to sample the local salmon tempura. As you would expect, there are salmon dishes to choose from in most of the town's restaurants. I have been reminded at every step of this day, that the 10,000 year relationship between Shibetsu and its salmon is so central to everything in the town. The people of this community have a connection to the ocean and the land and don't take it for granted. From the fishing ships in the harbour, to the signboards of the restaurants, to the salmon-shaped prayer slips at the local shrine - there is even a Salmon Festival at the end of September each year, which I would love to return for. Saito-san has a huge amount of enthusiasm, and the way that she shares the town's stories really captures the fun of Shibetsu, as well as the history of the place. Her joy of living here just radiates from her. She moves our conversation from the history and tells me more about the daily life of this small community. Town residents seem to have an amazing ability to create the networks that they need to enjoy life to the fullest. An example that I loved, is that there is a local group of DJs - because several individuals have this interest in the town - and from this has stemmed a new town cafe that opens for music in the evenings. She tells me about being a Mum here - we both have small children to compare stories about - and we look longingly at the, currently snow-filled, shoreside campsite thinking about the potential for summer family time. She tells me about moving here, to this small town, and finding her passion and her place within it.
As we sit and eat lunch, I can't help but cast my mind to what we are a part of. When you visit Shibetsu you can enter Po-Gawa Nature Park and still see the depressions of around 4400 Jomon-period pit dwellings that were used all those thousands of years ago, through until the period of Ainu culture around 800 years ago. This place holds visible traces of the groups that have continuously lived in the Shibetsu area over the millennia. When the pits were excavated there was one particularly unique characteristic about the ruins - the large amount of salmon bones found within them. It's an incredible feeling to sit eating salmon for lunch, and remember with a sense of familiarity that even with the thousands of years and transitions between Jomon, post-Jomon, Tobinitai and Ainu culture - through even to today, the people of this community have been consistently gathering around the salmon, who never fail to return upstream, to support their way of life. There's something so valuable and so beautiful about the full circle of it. That in a time when everything seems to be changing, we can travel to a place on the Nemuro Strait that reminds us to slow down, and to eat, and to remember our heritage, and to be thankful for it all. And for me at least, that reminder is a precious memory of my first visit to Shibetsu - a place that I will now return to again and again.
If you are interested in taking part in activities in the Shibetsu area, you can find them at https://www.visitshibetsu.com . If you would like to take a city tour with Amutoki, you can see all that they offer at https://amutoki.com/en/ .